Top Ten Tuesday is hosted by
The Broke and the Bookish
Every week focuses on a different topic and you make a top ten list from it!
This week:
My Top Ten Books To Read In A Day
1.) Anna and the French Kiss by: Stephanie Perkins
I stayed up very late into the early morning when I read this book, because I simply could not put it down. I kept saying ok one more chapter, one more chapter, until it was 5 am and had finished the book!
2.) Slide by: Jill Hathaway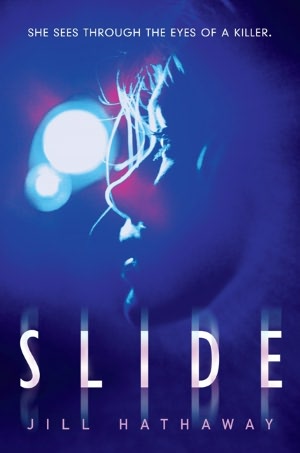 This book kept me on the edge of my seat the entire time, I flew through the pages until the story was over, and I still craved more!!
3.) Twenty-Eight and a Half Wishes by: Denise Grover Swank
I read this book for a blog tour, and because of the density of the book, I gave myself plenty of time to read this before my post was due. Well, I ended up devouring this book in a day! It was soo soo good!!
4.) Valley of the Dolls by: Jaqueline Susann
I'm not a big reader of classics, they just don't normally draw my attention, this one was recomended to me by a friend, and i'm glad I read this one I really enjoyed it. I don't know if I read this one in a day, but I definitely loved it.
5.) The Gift by: Danielle Steel
This was one of my first Danielle Steel books that i've read, but I absolutly LOVED it, and made my mom, grandmother, and aunts read this as well!! It was such a heartwarming story and again I flew through the pages.
6.) The Fault in Our Stars by: John Green
This book was probably one of the most heartbreaking, and inspiring stories i've ever read. I loved this, and to be completly honest I didn't know what all the hype about John Green was until I read this book.
7.) Night Swimming by: Robin Schwartz
Doing this top ten tuesday made me rediscover this book. I honestly don't even remember exactally what it was about, just that I absolutly loved this book!!! I def. need to find my copy or get a new one for a re-read!
8.) Hatchet By: Gary Paulsen
I included this book in here because this is one of the books that made me fall in love with reading at a young age, and I do fully intend on reading this book.
9.) Charlie St. Cloud by: Ben Sherwood
I still have yet to watch this movie, but I know I loved this book, def. a one sit kind of read!
10.) Goodnight Tweetheart by: Teresa Medieros
This book wasn't a 5-star book for me in fact I only gave it a 3 but its told in tweets, so it was a really quick and fun read!!