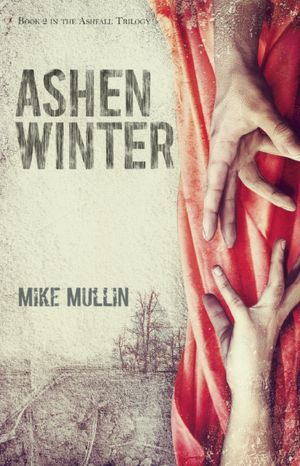 Goodreads Summary:
It's been over six months since the eruption of the Yellowstone supervolcano. Alex and Darla have been staying with Alex's relatives, trying to cope with the new reality of the primitive world so vividly portrayed in
Ashfall,
the first book in this series. It's also been six months of waiting for Alex's parents to return from Iowa. Alex and Darla decide they can wait no longer and must retrace their journey into Iowa to find and bring back Alex's parents to the tenuous safety of Illinois. But the landscape they cross is even more perilous than before, with life-and-death battles for food and power between the remaining communities. When the unthinkable happens, Alex must find new reserves of strength and determination to survive.
My Review:
ReadingNook Rating: 5 out of 5 stars
Mike Mullin blew me away with the first book in this series last year, and in fact it was my favorite book of 2011. I stated in my first review that Mike Mullin is a literary genius and this book is just as mind-blowing as the first book. We all fear the dreaded second book slowdown, if you don't know what that is its that the first book in the series is action-packed and completely blows you away, and then the highly-anticipated second book falls short of your expectations, but that does not happen in this series, in fact I have a feeling ( i'm calling this now) that the final book in this series is going to be EPIC!!

Ashen Winter picks up right where Ashfall left off, and the action begins right within the first few pages, I know many voracious readers like myself dread large books, because when you have a TBR pile tumbling over with so many books you want to get too, sometimes a 400+ page book is a turnoff for the fear that it;s going take you forever to get through, but despite this series size I always FLY through (I read over 200+ pages in less then two hours, in one sitting) Mike Mullin always leaves me wanting more, and if you haven't picked up this series yet your doing yourself a disservice. Dystopian books have gotten a bit of a bad rep. lately for having repetative plotlines and although this is considered to be dystopian it's not far-fetched or similar to anything else i've read whether it be YA or adult. This is an event that could literally happen at anytime, and any of these circumstances can be the aftermath, as scary as that is to consider I think that adds to the fear and emotion of this novel.

The plot in this book moves along so smoothly, it's hard to put down, because every few pages something crucial to the story happens, and the writing draws you in to the story in a way that makes you feel like your right along side the characters and cheering them on! The characters are extremely strong and well-developed. Alex is such a strong guy, but at the same time seems like he used to be such an underdog in his daily life, but is turning into this strong-willed, bad ass and I love it. This book can appeal to so many different audiences, I'm not a teen, in fact im fast approaching 30 and love these books, but I can see a lot of teenage boys, or girls, or adults all loving this book because anyone can relate to fighting for your life, and it's something that could happen to anyone of us at any given time.

I don't fan-girl very often, in fact I'm one of those people that if I see a celebrity in person I walk the other way and get excited later, because I wouldn't want to impose on their time, and would hate it if I was in their shoes and couldn't walk down the street without being approached, but unfortantly for Mike I pretty much twitter-stalk him and rave to him constantly about how in love with his books I am!! I pretty much tell everyone I know to read these books and am telling you that if you haven't picked this series up yet what the heck are you waiting for?