Between by: Jessica Warman (Thanks to Bloomsbury)
Perfect Chemistry by: Simone Elkeles (Thanks again to Bloomsbury)
Cold Magic by: Kate Elliott (Sent to me by the Author)
Rockstar's Girl by: J.F. Kristin (Sent by Author for ChickLitPlus blog tour)
Won:
Love you More by: Lisa Gardner (Won from @GalleyGuy on twitter)
Wanderlove by: Kirsten Hubbard
The Girl in the Park by: Mariah Fredericks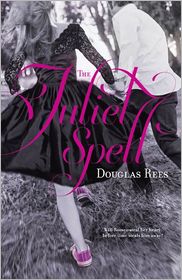 The Juliet Spell by: Douglas Rees
There you'll find me by: Jenny B. Jones
Another Great IMM week!! What did you guys get in your mailboxes, leave a comment or link me to your blog site to check it out!!